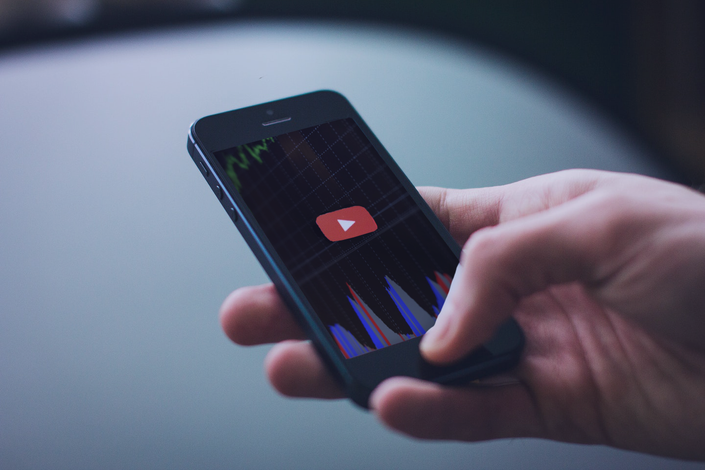 Technical Trader Video Newsletter
Get Detailed Chart Analysis and Back Tests from Steve Three Times a Week and Follow the Market Trends As They Happen!
Do you want to experience market trends with Steve?
Sign-up for our new video newsletter service, and every Sunday, Tuesday, and Thursday, you'll receive videos of Steve's detailed chart analysis and back testing results for 20 of the best ETFs and stocks.
Here's what he'll cover every week:
AAPL
AGQ
AMZN
BRK.B
BYND
DIA
DIS
ETSY
FB
GLD
GS
IBB
IWB
IWC
IWM
QQQ
SPCE
SPY
VIX
XLE
See practical applications of Moving Averages, Risk Reward Ratios, and Technical Indicators and take your trading to the next level.
This course is closed for enrollment.
Frequently Asked Questions
How does this video newsletter work?
Every Sunday, Steve will post a new video covering his favorite stocks and ETFs. He'll talk about what he's looking for in the upcoming week and do back tests to see how they perform. He will post updated video content on Tuesday and Thursday evening to follow-up. If something significant happens, he'll add additional videos to cover the event.
How long do I have access to the newsletter?
The newsletter is a monthly subscription and you will have access to ALL current and past newsletters for the duration of your subscription.
Will I get email notifications when new content is posted.
We will send out an email notification when Steve posts a new video, but please remember that sometimes email can get lost in the ether. You can always login on Sunday, Tuesday, and Thursday at 7 PM CST to see the new content.
Is there a way to communicate with others?
Yes! This is something we're very proud of. This isn't a typical one-sided conversation like most newsletters. With each posted video, there will be a section for users to comment and talk directly to Steve.

"Steve is a trader that really stands out, and that I recommend to anyone who is looking for high quality and transparent trading tips and knowledge."

- Rolf Schlotmann - Tradeciety.com

"If I had to choose a single event that took me from loser-gambler to becoming a profitable trader, it would be when I started following Steve on social media. His relentless attention to money management and position sizing finally got through my thick skull, and I started to make money!"
- Lorne A. Fitzsimmons
Your Instructor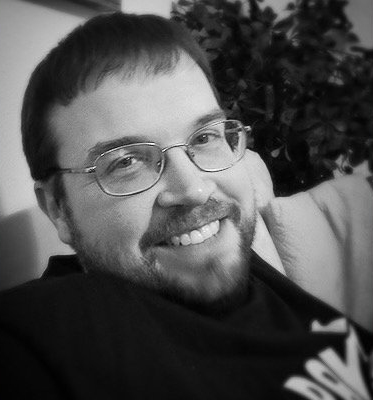 After a lifelong fascination with financial markets, Steve Burns started investing in 1993, and trading his own accounts in 1995. It was love at first trade. A natural teacher with a unique ability to cut through the bull and make complex ideas simple, Steve took to blogging and social media by founding New Trader U in 2011.
Since then, New Trader U has attracted hundreds of thousands of visits a month, becoming the go-to resource for people wanting to build a strong, trading foundation. New Trader U offers an extensive blog resource with more than 3,000 original articles (Steve posts daily).
Asked daily if he could mentor, Steve realized that there weren't enough hours in the day to give everyone the attention they deserved, so the eCourses and books were developed to help traders survive and thrive in the markets.
This course is closed for enrollment.
Nature of Information Provided by Stolly Media, LLC on NewTraderU.com and NewTraderUniversity.com:
By accessing our websites or using our services, you understand that:
None of the content published on the websites or that is part of our services (including in any newsletter, chat group, or social media account) constitutes a recommendation that any particular investment, security, portfolio of securities, transaction or investment strategy is suitable for any specific person. To the extent any of the content published on the Website or provided through our services may be deemed to be investment advice, such information is impersonal and not tailored to the investment needs of any specific person.
Neither Stolly Media, LLC nor the personnel will advise you personally concerning the nature, potential, value or suitability of any particular investment, security, portfolio of securities, transaction, investment strategy or other matter. Accordingly, please do not attempt to contact them seeking personalized investment advice, which they cannot provide.
The principals are active traders and engage in the trading of securities for their own personal accounts. The educational information should not be construed to imply any registration or other qualification. We are publishers and educators only.
Backtested results are based on simulated or hypothetical performance results that have certain inherent limitations. Unlike the results shown in an actual performance record, these results do not represent actual trading. Also, because these trades have not actually been executed, these results may have under-or over-compensated for the impact, if any, of certain market factors, such as lack of liquidity. Simulated or hypothetical trading programs in general are also subject to the fact that they are designed with the benefit of hindsight. No representation is being made that any account will or is likely to achieve profits or losses similar to these being shown.
The websites may contain links to other external websites or applications ("Third Party Websites"). However, we are under no obligation to verify the accuracy of the contents on such Third Party Websites, and we do not endorse, warrant, promote or recommend any services or products that may be offered by or accessed through such Third Party Websites or the operators of them. Your use of links to Third Party Websites is at your own risk.
Stolly Media, LLC and the creators and providers of our services (the "personnel") are publishers and are not broker-dealers or registered investment advisers.
The information provided through the Website and our services is intended for educational and informational purposes only and not recommendations to buy or sell a specific security.